VLS - Video Low Mode System
Just imagine, solid low mode for all those HD and video jobs that demand film quality and put your gear to the test. The VLS goes where no previous bracketry went before--around the entire chassis to ensure a solid connection between Steadicam and camera.

The ONLY low-mode bracket that does not rely on eight M3 screws and plastic to carry the camera.

Proudly made in the USA with top quality components and built to last!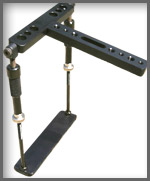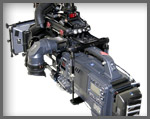 To order, please call: 603-826-3445 9A-7P EDT
or email: orders@brantfagan.com